With the advent of the holidays, you can count on more shopping and more of your transactions taking place online than ever before. While traditional threats like crowded parking lots or being trampled maybe avoided through online shopping, new hazards arise that target your internet consumer behavior.
This article will get you in shape to survive new age obstacles in holiday shopping. Discover tips to avoid scams, phishing and spear phishing traps. Check out our list of online shopping security.
1. Watch out for fake URLs! Enter store URLs yourself if you need to. Also look for SSL certificate and https URLs. Here is a video from Microsoft demonstrating the dangers and speed of attacks which use fake URLs.
Microsoft demonstrates the danger and speed of online attacks in this short video.
2. Watch out for email offers with attachments. This is a good rule of thumb with any email from someone that you do not know, especially zip files. You can tell which emails have attachments buy looking for a paperclip symbol or button link.
3. Be Weary of open forums where anyone can post to-good-to-be-true deals. These are like candy for phishers that want to entice eager users into entering personal information to get the deals,
Check for secure URLs and correct spelling
4. Don't use a debit card online if you can avoid it. Credit cards often offer zero-liability insurance if your information is stolen. You can also work with your credit card company to claim a chargeback if you authorized transactions that turn out to be fraudulent.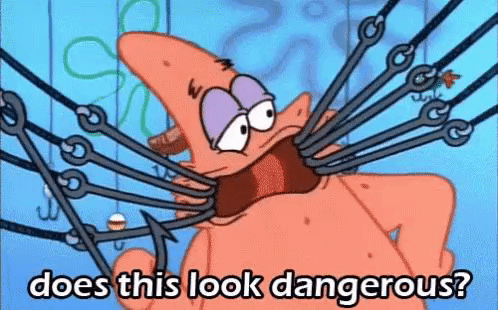 5. Don't trust public wifi when entering personal data. Use your personal wifi or secure wifi with password protection that you trust. These networks can store and give access to sensitive personal data on your device.
6. Don's share more than is needed. Know what data is reasonable for a transaction. Your email, billing/shipping address, and name are to be expected to complete most transactions. Your social security number or mothers maiden name are not.
7. Don't hesitate to pick up the phone. If you feel like a deal or a shop is questionable call them.
I mean look at how happy and professional they all are waiting to take your call and set your worries at ease.
8. Be aware, use common sense. If a deal is way too good to be true it probably is and if someone is asking for information you don't want to give to them then you probably shouldn't.
The last tip is probably the most important. Trusting your intuition and sticking with brands that you know will often be the thing that keeps you safe. So add this checklist to your scam defences (bookmark it for quick reference) and feel confident in your online shopping as the perfect items are delivered straight to your browser.
To find great online deals for software check out MyChoiceSoftware.com